Food Tech Brainport
Food Tech Brainport is an eco-system to explore next generation food processing technologies.
Technical expertise
Food processing, business modelling, networking, smart food processing, mild food processing, total use of waste and side streams.
Application
Algae / aquatic plants
Bakery
Beverages
Condiments, spices, herbs
Confectionery & snacks
Dairy, eggs
Facility & factory design
Fruit, vegetables, pulses
Grains, seeds, nuts
Independent work/lab/production space for third party
Insects
Meat, poultry, seafood
Oils and fats
Plant-based protein
Services (eg. storage, machinery, freezing, packaging etc)
Targeted nutrition (sports/diet/supplement)
Value creation of by- and side-streams
Processing
(Ingredient)Cleaning
(IQF-)Freezing
Cutting
Drying
Fermentation
Filtration/sieving
Fractionation - Dry
Fractionation - Wet
Milling/Granulation
Mixing/Blending
Preservation/heating/HPP
Packaging
Bulk (B2B)
Consumer packaging (B2C)
Flexible packaging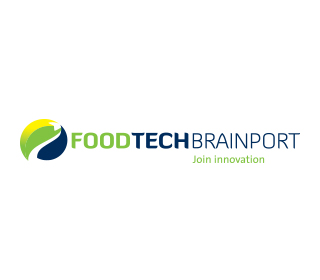 Type of organisation

Field lab, valorisation center.
Innovation field

Circular Agrifood
Protein Shift
Development Support

Yes, development support is available
Position in the value chain

Ingredients (B2B)
Semi-finished (B2B)
Finished product (B2C)
Production scale

Industrial production
Research (advanced equipment, labfacility, etc.)
Scale up: Pilot Plant
Scale up: Production
Scale up: Test facility / kitchen
Address

Scheepsboulevard 3
5705KZ
Helmond